Avid Construction is a licensed and insured Certified General Contractor for the State of Florida. In addition to being a state certified contractor, Avid Construction is registered in multiple municipalities servicing the greater Jacksonville and St. Augustine areas. Avid provides a wide range of services such as design consulting, architectural drafting, structural engineering, construction planning & scheduling, and complete project pricing. Whether it be a custom build or a kitchen remodel, Avid Construction can transform your project from conception to completion!
Our Established History
Avid Construction & Consulting has been servicing the greater Jacksonville and St. Augustine area for over 10 years! Avid was co-founded in 2008 by Patrick S. Kelly and Dustin C. Frick. During the early years as a company in the construction industry, Avid focused on remodeling and home renovations. As the company and reputation grew, Avid enlarged their focus to custom home building, additions, as well as remodeling. Avid has tailored their company to combine the personal touch of home remodeling with the quality of custom construction.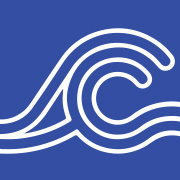 Patrick S. Kelly
Co-Owner—Director of Finance/Construction Operations
Born and raised in Jacksonville, FL. Patrick obtained his education from the University of Florida's M.E. Rinker, Sr. School of Construction Management. While studying at UF, Patrick engaged in an internship at Jacksonville's prestigious Haskell Company. After graduating from the University of Florida, Patrick went to work for Jacksonville builder Richard R. Dostie of Dostie Homes, followed by Philadelphia based Toll Brothers. Now Patrick is co-owner of Avid Construction & Consulting Inc. while acting as the company's Certified General Contractor and Qualifying Agent.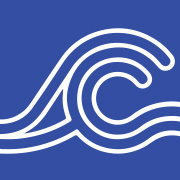 Dustin C. Frick
Co-Owner—Director of Marketing/Construction Operations
Originally from Cincinnati, Ohio, Dustin decided to complete his education and earn his bachelor's degree at Jacksonville University. After obtaining his degree in 1998, Dustin started his building career at Richard R. Dostie of Dostie Homes. During his time at Dostie, Dustin managed the company's warranty operations and then transitioned into a site superintendent for new home construction. Once Dostie Homes was purchased by Toll Brothers Inc., Dustin worked under the project management system to oversee various master planned communities. During his time with Toll Brothers, Dustin employed his construction team, managed budgets, worked with the land development division, and marketed new homes.
We decided to add an upstairs bathroom to our new house and ultimately chose Avid Construction from the three quotes we had obtained. It was a fairly easy process—not only was their price the best, they also submitted a detailed project summary sheet and timeline. This enabled us to see exactly where the money would be used and a sensible budget was established for the project. Neither of the other construction companies offered anything close to this level of project planning. All work for the project was clearly communicated at each stage with plenty of time to adjust our schedules as needed. I'd also like to mention that any questions we had in regards to materials or design were promptly answered with a genuine desire to create the bathroom to our personal preference."
Get started with our experienced design and build teams.